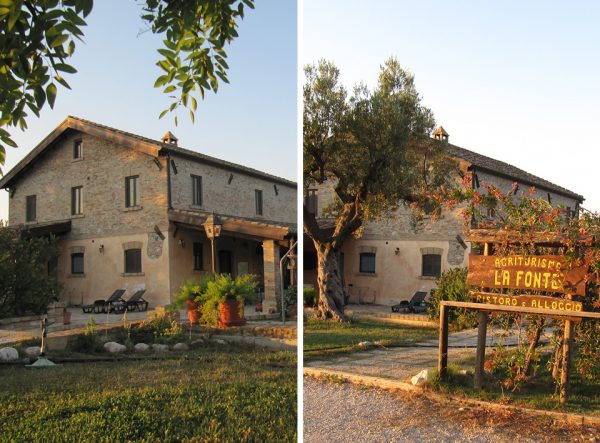 The farm is located in the town of Sant'Angelo Mosciano in the province of Teramo, in Italy. It covers about 20 hectares, from 20 years has specialized in the production of fruits, vegetables and olive oil.
The activities are held in an old farmhouse nestled among the green hills, restored to perfection, respecting the environment and using alternative energy sources. The installation of large solar panels guarantees the autonomy for the energy needs of the company.
The farm offers services for every need, in order to guarantee a relaxing and unforgettable experience.
The professional, competent staff will help you discover the flavors and beauties of Abruzzo thanks to typical dishes
and farm activities: from cultivation to harvesting, to the processing of the products.
"From field to fork", this is La Fonte farmhouse!
The production of fruit and vegetables takes place locally and is used both for retail and for the realization of typical Abruzzo dishes served in the restaurant. From the production of oil, seasonal fruits and vegetables, in the farm bread is prepared every day, jams to make sweets, pasta and many other delicacies.